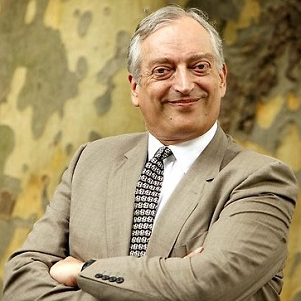 Christopher Monckton, Third Viscount Monckton of Brenchley, was Special Advisor to British Prime Minister Margaret Thatcher from 1982 to 1986.
Christopher Monckton, Third Viscount Monckton of Brenchley, has held positions with the British press and in government, as a press officer at the Conservative Central Office, and as Prime Minister Margaret Thatcher's policy advisor. He is a policy advisor to The Heartland Institute.
Lord Monckton was Special Advisor to Margaret Thatcher as U.K. Prime Minister from 1982 to 1986.  In 1986 he was among the first to advise the prime minister that "global warming" caused by carbon dioxide should be investigated. Two years later she set up the Hadley Centre for Forecasting: but she, like him, later changed her view.
On leaving 10 Downing Street, he established a successful specialist consultancy company, giving technical advice to corporations and governments. The first of his two articles on global warming in The Sunday Telegraph in November 2006 crashed its website after attracting 127,000 hits within two hours of publication.
A speech by Lord Monckton to 1,000 citizens of St. Paul, Minnesota in October 2009, in which he drew public attention to a then little-known draft plan by the U.N. to establish an unelected world government at the (now-failed) climate summit at Copenhagen in December 2009, received 1,000,000 YouTube hits in a week – thought to be the fastest-ever YouTube platinum for a political speech. Some five million have now seen the presentation on various websites.
Lord Monckton's 2010 speaking tour of Australia played to packed houses and generated some 650 reports in news media. It is credited with having achieved a 10% shift in public opinion away from climate alarmism in one month, particularly among opposition parties. He was invited to give a personal briefing to Tony Abbott, at the time leader of the Opposition and subsequently prime minister.
Lord Monckton returned to Australia for another successful tour in June/July 2011, during which he delivered the annual Hancock Free Enterprise Lecture at the University of Western Australia and addressed the nationally televised weekly meeting of the National Press Club in a debate against the head of the Australia Institute.
On Labor Day, 2012, Lord Monckton addressed an enthusiastic crowd of 100,000 West Virginia mineworkers and their families on a mountain-top, the only venue large enough. He has also addressed 15,000 Tea Party supporters at the North Houston Racetrack and a similar number on the National Mall in Washington DC.
Lord Monckton has been crisscrossing the globe giving speeches, lectures, and university seminars to people on every continent with the exception of Antarctica. He has testified four times before the U.S. Congress. He spoke at United Nations conferences in Bali, Bonn, Copenhagen, Cancun, Durban, Rio, and Qatar.
His lecture to undergraduates at the Cambridge Union Society on climate change was released as a feature-length movie, Apocalypse? NO!  He triumphed in debate at St Andrews University, where undergraduates voted against climate alarm for the first time at any British university, and at the Oxford Union, where undergraduates voted against climate alarm for the first time at any English university.
For his work on the climate, Lord Monckton, who was Nerenberg Lecturer in Mathematics at the University of Western Ontario in 2013, has been presented with numerous honors, including the Meese-Noble Award for Freedom, the Valiant-for-Truth Award of the Committee for a Constructive Tomorrow, the Santhigiri Ashram Award, and the Intelligence Medal of the Army of Colombia.
Lord Monckton has authored numerous papers on the climate issue for the layman, as well as for leading peer-reviewed scientific journals.  He established in a paper for the World Federation of Scientists that CO2 has a social benefit, not a social cost. He was also a co-author of the paper that showed the claim of "97% scientific consensus" about climate change to be false (the true figure is 0.35).
His latest paper, currently in draft, exposes a substantial error in the computer models of climate that has led to wild official exaggerations of the high-end estimate of future manmade global warming. His recent publications on the climate question include: